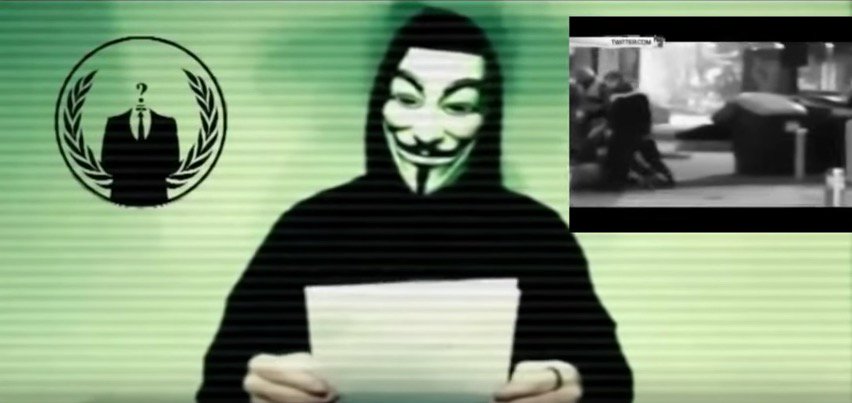 After restating its objective to wage war on Islamic State following the strikes in Paris, online vigilante group Anonymous has started leaking more details of communication channels it suggests are linked to the network, as outlined by the Independent.
[youtube https://www.youtube.com/watch?v=ybz59LbbACQ&w=640&h=360]
It is not apparent what the newspaper's source is for this latest update, but the purpose for keeping it to themselves is the idea that it features the physical addresses of some of the accused.
An Anonymous 'RedCult' branch appears to be taken the lead on posting takedown lists online, with around 1,000 Facebook and Twitter accounts, along with email and IP addresses, published on Pastebin back in February.
It also searched to make clear a few things.
Another equivalent posting has found its way onto Pastebin this week showing up to expose more than 100 sites connected to Islamic State, many of which appear to have had the connection from their servers interfered with.
This list does not, on the other hand, include any home addresses and so could be unconnected to the Independent report.
It does lead with the same beginning affirmation of principles made in the first Pastebin dump earlier this year, but the #OpISIS and 'RedCult' syntax is unique. Is this vigilantes being vigilantes, or another anonymous being Anonymous?
A Telegram communication from an account thought to be connected to ISIS has replied to Anonymous' "biggest operation ever", retorting "what they gonna hack?", Business Insider accounts.
Despite the fact that the group is thought to have so far dismantled almost 150 Islamic State-linked websites, while flagging more than 100,000 Twitter profiles and 5,900 videos, the true deactivation of accounts is likely to come from site owners.
Anonymous has also been criticised for flagging sites that are not associated to IS, which could play into producing fear and division among common folks.
Facebook itself got flack across a number of websites for evidently taking down a group where information of possibly threatening accounts can be logged just "hours before" the Paris attack, before reinstating it.
Honestly, that is based on Counter Current News, which calls itself "the primary contact point for #OpISIS [and 'Red Cult'] from the start".
I'll let you determine what to make of that claim.