You are about to view a true story, documenting facts of  Mysterious Sounds Being Heard Worldwide.
This story is both dedicated to the faithful and presented to the false hearted to encourage their research of truth and current events in the world in which we live today.
There is a lot going on today so let us begin.
Here is evidence of Mysterious Sounds Being Heard Worldwide.
The Above Science stated that people described it as loud enough to shake their homes and rattle windows.
Many people claimed the loud bangs sounded like a type of experimental jet engine – which conspiracy theorists enjoy linking to a rumored spy plane.

Dr. Bhupendra Khandelwal added some comparison to a debate which began when hundreds of Twitter users from Aberdeen to Devon – and even New York – reported 'explosions' which shook windows and disturbed sleeping children.
One resident in Croydon, South London, recorded the sounds on her phone in a mystery that has left Britons blaming meteors, an alien invasion, the end of the world or just fireworks.
The theorists have cited Aurora – a name which appeared in a Pentagon budget report in the 1980s – as an ongoing spy plane project for several years.
Government officials routinely deny it exists.
Of course, that has not dampened the spirits of the theorists, who point to a sighting of a mysterious triangular object by a North Sea oil engineer in August 1989.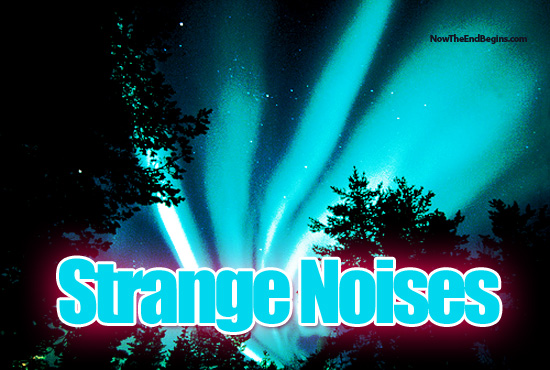 In 2013 Lockheed Martin also unveiled plans for a spy plane that could fly at Mach 6, twice as fast as its famed SR-71 Blackbird, and said a missile demonstrating the new technology could fly as early as 2018.
Dr Khandelwal was keen to distance himself from the world of conspiracy theories, though he conceded there could always some things unknown to the public.
Ad
'Of course we can't know for sure if someone else could have the technology already,' he said.
'We can't say for sure what this sound was,' he added. 'It's possible, but even if it was a PDE, I think half an hour would be a bit too long!'
Some suggested unusual weather conditions might be the source.
At around the same time, a loud boom was reported by a number of people in the upstate New York areas of Buffalo, Cheektowaga and Clarence more than 3,000 miles away.
The noises prompted conspiracy theories and immediate claims of a 'media blackout'.
During all that was going on, twitter user Carrie Proctor wrote: 'This is how we'll find out that WW3 has begun. It'll be a Twitter hashtag long before any official announcement!'